2013 China Industry and IT Converging Forum unveiled in Beijing
Mar. 14, Beijing- 2013 China Industry and IT Converging Forum was successfully held in Beijing together by National Engineering Center of Digital Manufacturing Equipment and e-works. On the two-day forum, 400 people attended the forum, including CEOs and CIOs from manufacturing enterprises and information experts from mainstream vendors.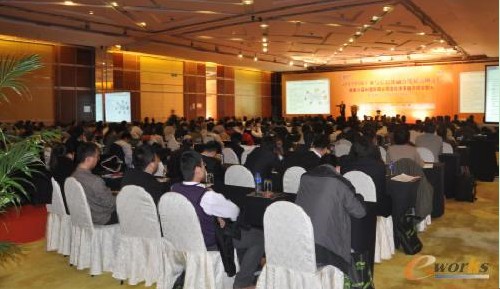 Mr. Yu Xu, Director of Information Promotion Department of MIIT addressed the forum. He stressed the importance of integrating IT application with industrialization. He affirmed the works e-works has done in the past decade. He also introduced the four focus points of MIIT in 2013: promoting the development of intelligent industry; creating the new model of IT service; promoting integration of manufacturing and service; overall planning and developing information security in new way.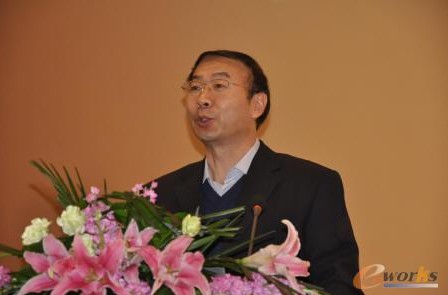 Mr. Yu Xu
Professor Peigen Li, the President of HUST, announced top ten hot topics of Chinese manufacturing and IT application in 2012 and interpreated each respectively. He comprehensively summarized the hotspots in manufacturing and information industry and predicted the development trend in 2013.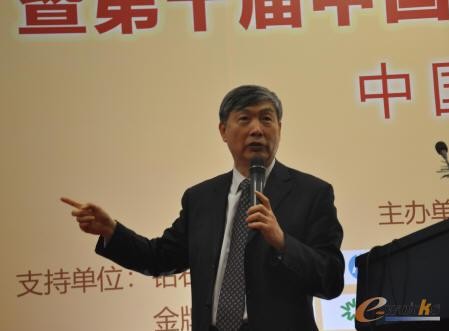 Professor Peigen Li
The forum also invited Dr. Zuojun Li, the famous economist and president of Resource and Environment Policy Institute to deliver a speech. In his speech, Mr. Li gave specific anaysis towards Chinese economic trend and manufactuirng transformation trend and gave enterprises suggestions angainst the trend.
Dr. Zuojun Li
Dr. Pei Huang, e-works CEO shared his view on the key signs of the two oriented integration which should include the integration of software and production equipment, deep integration of information systems etc. Besides, Dr. Huang summarized the various risks in promoting the deepening integration of IT application with industrialization.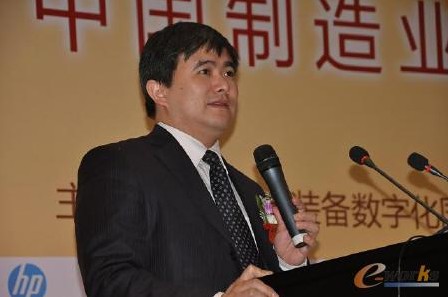 Dr. Pei Huang, CEO of e-works
Except the speeches given by government officers and academic authorities, another focus of the first-day session was the discussion of "how CEOs should do to promote integration". Four CEOs from different industries shared their views.

CEO Dialogue
The theme of the second-day session was "the transformation of enterprises and the promotion of integration". CIOs from home appliances, foods, pharmaceutical, automobile, and machinery industries shared their experience and achievements in IT construction journey. Later CIOs had panel discussions in the morning and afternoon session.

CIO Dialouge
More than ten software vendors like IBM, Lenovo, ActionSoft, HP, Rockwell, EWININFO demonstrated their solutions in the forum.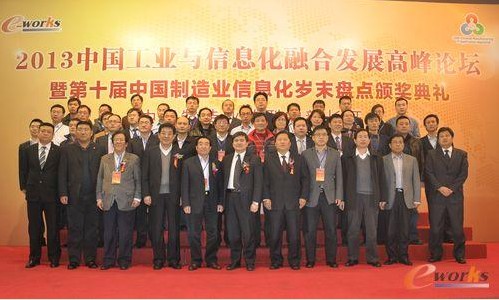 CEO and CIO individual prize winners
Chinese Manufacturing IT Application Award Ceremony was held to encourage and award the excellent individuals and organizations. The transformation of industrial enterprises cannot be done in one day. With the deepening of two oriented integration, Chinese manufacturing is walking on a new journey.