e-works successfully organized 2017 Smart Manufacturing Delegation to US
November 11th 2017—Chinese Digital Enterprise Portal e-works announced that it has successfully organized the 2017 Smart Manufacturing and IoT Delegation to US.
Within a week, the delegation visited PTC, Stratus, Harley-Davidson, Miller MillerCoors, Emerson, DELL, Autodesk and ANSYS. Besides, they participated Autodesk University 2017 and Sino-US Innovative Design Summit.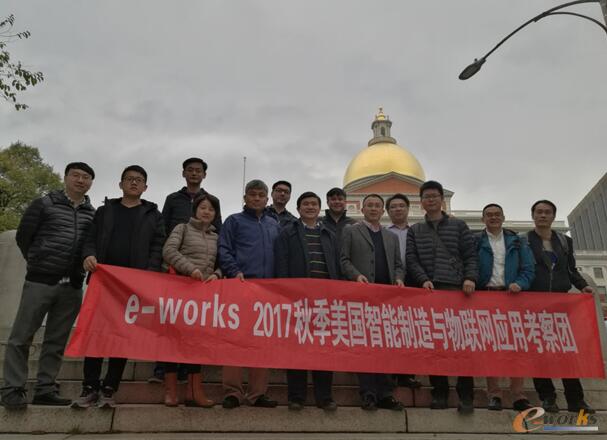 e-works delegation before Massachusetts state government
Compared with previous delegations, the study visit this year has some new highlights:
1. Visit industrial IoT enterprises to experience the charm of new technologies
PTC's IoT platform Thingworx and augmented reality application development platform Vuforia have some new progress. PTC's transformation to IoT has been very successful. PTC has now deeply penetrated in IoT and brought forward IoT based transformation roadmap for engineering, manufacturing, service, and retail industry.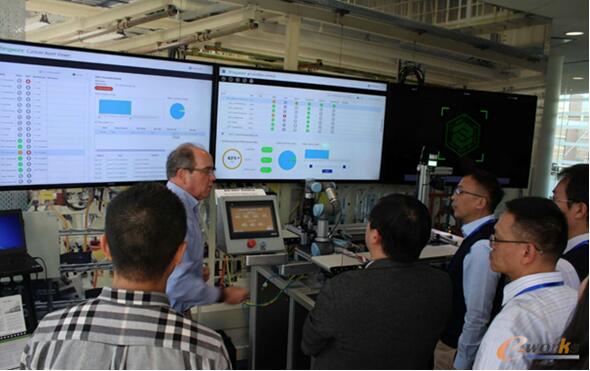 PTC lecturing
The delegation visited Emerson, the global process automation leader. Mr. Peter Zornio Emerson Automation CTO introduced their automation IIoT solution. Later, they came to Emerson Experience Center and looked at their IIoT integrated solutions that cover from instruments, sensor, security gateway, DCS to industrial safety, wireless application, and control center.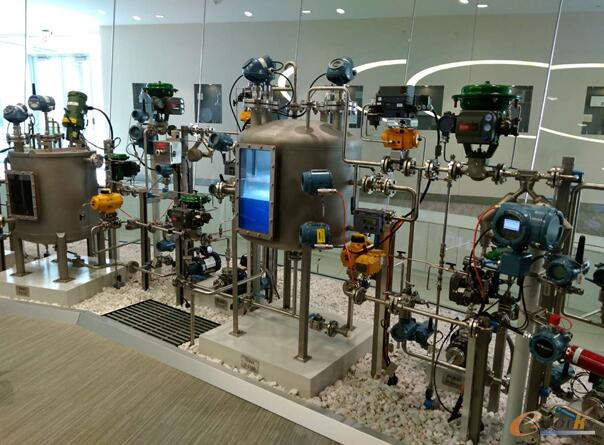 Emerson Experience Center
2. Visit IT companies to explore road toward internationalization
Founded in 1980, Stratus has unique technologies to prevent enterprises from downtime and has 99.999% continuous application availability. Stratus provides two fault tolerance solutions respectively for software and hardware with nearly the same effect, which provides enterprises with more choice. Their cloud service can easily sense the issues in server which turns maintenance an easy and simple thing. Stratus solutions right now are widely applied in industries of finance, communication, manufacturing, transportation, smart medical, and smart city.

Meeting at Stratus
Since Dell became private in 2013 and acquired EMC in 2015, Dell has gone through some strategic marketing operations. DellEMC privdes customers with more integrated solution and simplify IT systems, from client side, server, storage to data security, from edge computing to cloud computing, from IT system deployment to software/hardware leasing solution.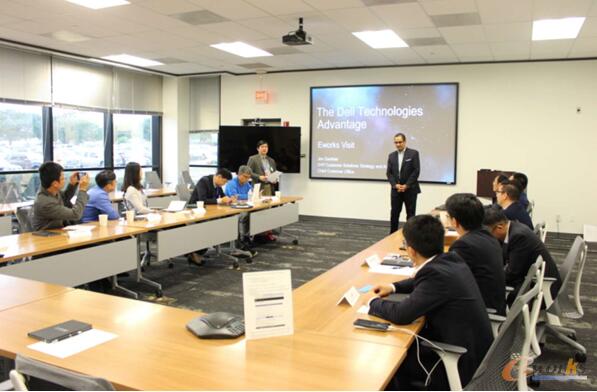 Visiting Dell
At the global largest design software Autodesk, delegation members learned manufacturing innovation tendency and Autodesk solutions. Later they toured Autodesk Gallery and innovative design samples. At Autodesk Pier 9, machining center, woodworking machine, and various 3D printers are provided for Autodesk employees and local start-up team to do verification and test.

AUTODESK Pier 9
At ANSYS, an expert from Semiconductor BU introduced the value of simulation technology for manufacturing, especially in electronics and communication industry. He also shared many multi-physics field simulation cases in electromagnetic radiation, antenna, thermo, energy consumption, reliability, IoT, 5G communication, and autonomous vehicle. Besides, ANSYS expert also shared their study and practice in machine learning and deep learning.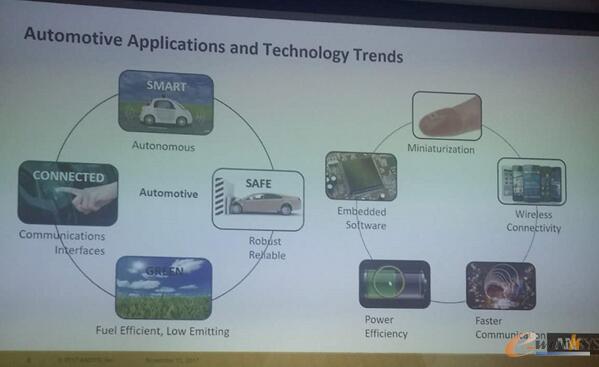 Automotive application and technology trends
3. Gain insights from visiting manufacturing plants
e-works delegation visited Harley-Davidson motorcycle engine plant and museum. Harley-Davidson's engine plant produces 9 series motorcycle engines with over 60 configurations. The plant are as large as 15 football field and is highly automated. There are many machine center, industrial robots, truss manipulator, automatic detect and cleaning device.

Engine history of Harley-Davidson
Started in 1885, MillerCoors fundamentally changed its marketing strategy after being acquired by tobacco giant Philip Morris. Since 1980s, MillerCoors has second market share in the United States and subdivided the beer market into light user and heavy users. The three different brand, High Life, Lite, and MGD are targeting at heavy user, health cautious customer, and high-end market.

Brewing process of Miller beer
4. Cutting-edge and innovation events guide smart manufacturing
It is very lucky that the delegation this year attended Autodesk University 2017 and visited many booths. Many partners including Lenovo, HP, DELL all exhibited their latest products and solutions, which brought them visual experience of generative design, AR, and VR applications. Later they participated Sino-US Innovative Design Summit and listened to speech and participated in discussion.

Autodesk University2017

Sino-US Innovative Design Summit
The 2017 Smart Manufacturing and IoT Study Tour closed successfully. In the future e-works will continuously invite executives from large and medium sized Chinese manufacturing companies to visit the leading manufacturers, Smart manufacturing and IIoT solution providers, institutes in the US to explore the solution and best practice of smart manufacturing and IOT in the US. In the near December, e-works delegation will take the second trip to Japan. We are also looking forward for your participation.