e-works successfully organized a delegation to Germany in October
Chinese Digital Enterprise Portal e-works successfully organized a delegation to Germany again this fall from October 3rd to October 11th 2015.
Together the delegationvisited 4 manufacturers, 4 software vendors, and 1 quality detection institution in Germany. Dr. Pei Huang, e-works CEO accompanied the delegation in person during the whole trip. This is the second delegation to Germany this year. e-works has organized another 37-person group to Germany earlier this year in April.
On morning October 5th, the delegation visited SEEBURGER headquarter in Bretten Germany and met with Mr. Benrd Seeburger, the Founder and several other SEEBURGER executives. Mr. Thomas has rich experience in automotive industry B2B solution. He introduced SEEBURGER's business in China and Chinese cases. Now in China, many local manufacturers have adopted SEEBURGER B2B solution. On the afternoon, the delegation visited MPDV headquarter in Mosbach. MPDV was founded in 1977, first as an engineering office offering customer specific development of hardware and software. With more than 35 years of experience in the production environment MPDV is one of the leading suppliers of Manufacturing Execution Systems (MES).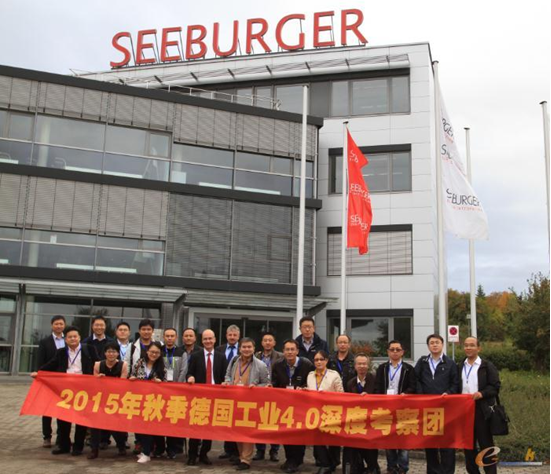 Delegation Members
On October 6, we visited ABAS headquarter in Karlsruhe. Mr. Peter Forscht, ABAS Co-Founder and Mr. Lin Yang, China Sales Director received us. Peter Forscht introduced ABAS development trend in the future. On the afternoon, the delegation went to Offenburg and visited MEIKO Group, a global leading dishwasher manufacturer in Germany. MEIKO has a very high-level automation plant with clean and tidy workshops.
On October 7, the delegation visited SAP headquarter in Walldorf. Mr. Bemhard Meyer, Industrial Machinery and Parts Solution Manager, SAP introduced SAP software architecture and their understanding of Industry 4.0. They also showed FESTO production line, which is a perfect combination of SAP and FESTO automation solution. Later this day, the delegation went to Schopfloch and visited HOMAG Group, a well-known woodworking machinery and equipment manufacturer. We visited the whole production line. There are many high-efficiency CNC machining centers with more than 200 tools switched flexibly.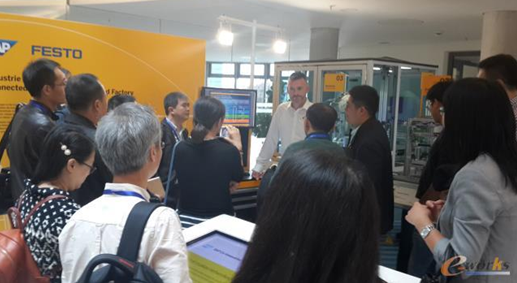 FESTO Product Line Demonstration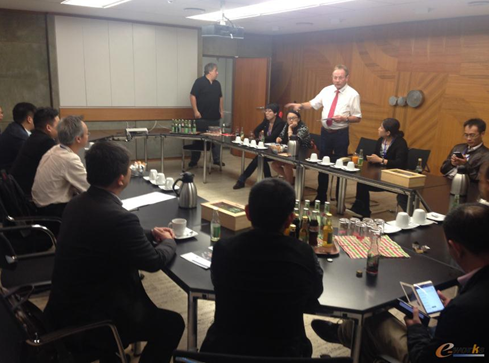 Visiting HOMAG Group
On October 8, the delegation first visited TRUMPF Group headquarter in Ditzingen and learned TRUMPF 3D metal printing technology. Later in the afternoon, they went to Munich and visited BMW plant. When visiting the welding workshop,we found that welding robots did all the work in the workshop and together there are only 80 people in the whole BMW production line. What these workers do are just basical auxiliary work.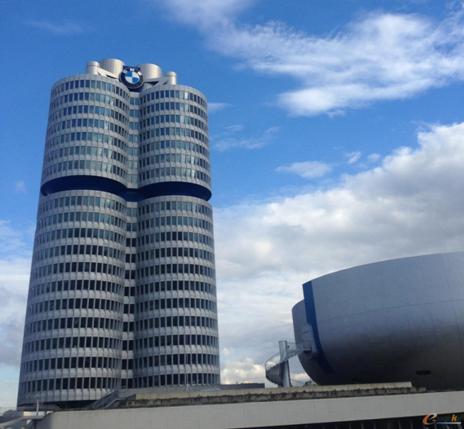 BMW Plant in Munich
On October 9, the delegation came to the largest quality certification and measurement institution in Germany—TUV SUD. TUV SUD looks good to the Internet of Things. They believes that in the next 6 years there will be 90 million vehicles be connected.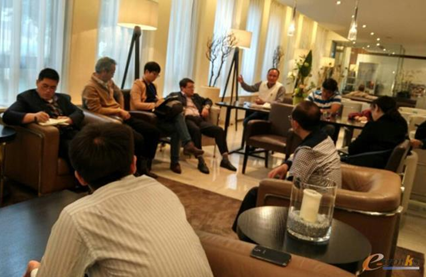 Summarizing and Discussing
After several days' visit, the delegation found that these manufacturers just do what they are good at. They all stress on technology innovation and value international and local services. What they provide is no longer a single product but an integrated solution. German manufacturing industry focuses on IT system applications, the integration of automation and intelligence, industrial internet and standards, security and MES application. The concentration and specialization spirit impressed each delegation member very much. They learned a lot through this journey to Germany.