2013 CIMdata PLM Certificate Program Training Seminar (China) Successfully Hosted
August 21-23 2013, Wuxi—e-works announced that the 2013 CIMdata PLM Certificate Program Training Seminar (China) is successfully closed in Wuxi Lake View Hotel. It is the first training seminar that CIMdata and e-wroks together hosted in China.
This advanced and systematic training seminar has attracted more than 40 members from different industries including aerospace and defense, weapons and war, electromechanical, automotive, energy, and bio-pharmaceutical industries. PLM vendors like PTC, Dassault System, SIPM, Jiangda, and RUIHESOFT also attended.
The seminar is consisted of 12 sessions. Mr. Peter Bilello, President of CIMdata is the speaker and Dr. Pei Huang, e-works CEO does the translation and explanation. Professor Xiinnong Mo, famous PLM expert in China is invited to be the assistant tutor. In each session there are lectures, case studies, discussions, and in the final session there is a individual test. The aim of this seminar is helping these trainees gain a comprehensive understanding and skills of PLM technology, selection, implementation.
In the first day, Mr. Bilello introduce PLM scope, definition, and keys of implementation in detail which helps trainees build product lifecycle management thinking. In session 2, he introduced the categories of PLM benefits, including benefits for business performance and opportunities, for the organization, for the users, for the product or service, for process performance. Besides, cost model for PLM solutions, measuring the value of PLM, and PLM benefits case studies are covered in this session so that trainees can understand the value PLM solution brought for companies.
On the afternoon sessions of the first day, topics are PLM strategy and solution definition, PLM solution evaluation and selection. In the first topic, Mr. Bilello introduced how to make appropriate PLM strategies for companies, how to define PLM objectives, to select and build team, to define business requirements etc. This session bring a clear thinking for PLM implementation.PLM solution evaluation and selection is going deeper based on the previous sessions. Details of selecting most appropriate PLM solutions are included in this session. Mr. Bilello emphasized that besides technology requirements people have to consider business requirements heavily, focus on true requirements not their wanted requirements, and prioritize business requirements.
The second day sessions are around PLM implementation, monitoring and continuous improvement, PLM process development and testing, integrating PLM within the enterprise, and configuration management role in PLM. In the session 5, topics like how to use project management to continuously define and improve PLM planning, key points in implementation planning (such as production pilot project plan and ROI review), and how to deal with change, data migration, customization, and training and support etc.
Session 6 includes how to develop process requirements into technical specifications that are to be implemented and verified, the development and refinement of process flows and their associated Use Cases, The differences & inter-relationship among the different tests, good process owners and what their responsibilities, and process ownership and continuous improvement. Session 7 includes PLM's role in enterprise IT landscape and how to optimize the integration of PLM with other systems.
Session 8 defines configuration management and its core elements. Mr. Bilello pointed out that there are different aspects of configuration management and not every individual or industry views configuration management in the same way.
In order to provide deep understanding and networking opportunities for trainees, guidance and Q&A is conducted in the second day from 19:30 to 21:30. Professor Mo and Dr. Pei discussed togehter on the most concerned questions and issues.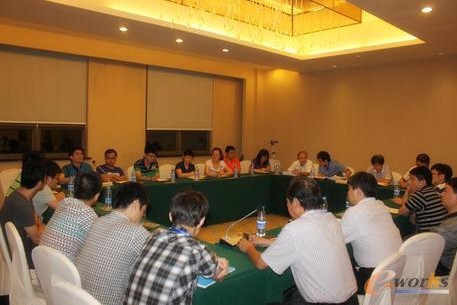 Q&A
Through the two days of basic PLM lectures, in the third day, advanced PLM sessions include data modeling with PLM, product portfolio management, and requirement management. In session 9, topics like how are data models used within PLM, the three basic parts to an appropriate data modeling technique, and steps for developing a data model are covered. Session 10 makes a discrimination between product portfolio management and project portfolio management and introduces the main functions of portfolio management solutions. In the session 11, Mr. Bilello defines requirements management and points out that PLM should be driven by requirements. He also introduces main PLM functions that support requirements management and effective steps to do it.
In the final session, Mr. Bilello summarized the whole training lectures, then trainees had a individual test. Some of them are very happy to get CIMdata PLM Certificate.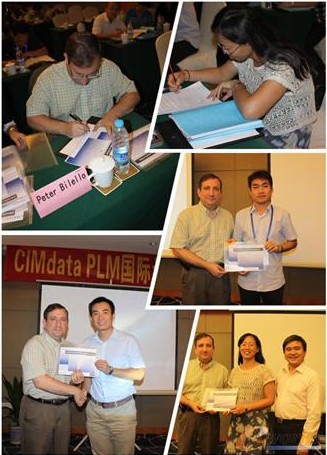 Test and Present the Certificate
This is the first time e-works in cooperation with CIMdata to host the PLM Certificate Program Training Seminar. The aim of this seminar is to guide manufacturing enterprises and PLM software vendors to deal with confusion and difficulties in PLM implementation and application, provide them with systematic PLM knowledge and thinking, and help them build PLM thoughts and implementation theories.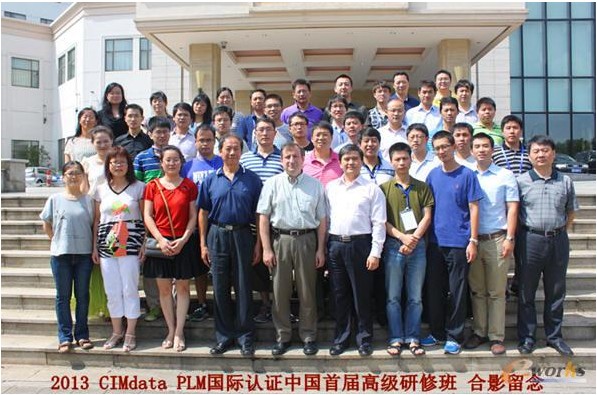 Group Photo