CIMdata 2017 PLM Market and Industry Forum (China) successfully hosted
April 14th 2017, Beijing—Chinese Digital Enterprise Portal e-works announced the successful conclusion of CIMdata 2017 PLM Market and Industry Forum (China).
It is the sixth consecutive year that CIMdata and e-works collaborate on this professional PLM event. This year, the forum focused on the topic "PLM: a key enabler of digitalization". The event footprints cover America, Germany, India, China, and Japan from March 30th to April 19th 2017. Beijing China is the fourth stop of the event.

CIMdata 2017 PLM Market and Industry Forum (China)
The speakers of the event are Mr. Peter Bilello, CIMdata President and Mr. Stan Przybylinski, CIMdata Vice President of Research. They shared global PLM market trends and insights with attendees. Dr. Pei Huang, e-works CEO translated throughout the event.
Peter analyzed the overall status and future trends in PLM market. Stan analyzed the global PLM market by sector, industry, region, and leading vendor. He disclosed CIMdata research results of PLM market in 2016. Dr. Huang focused on Chinese PLM market trends and mainstream vendors.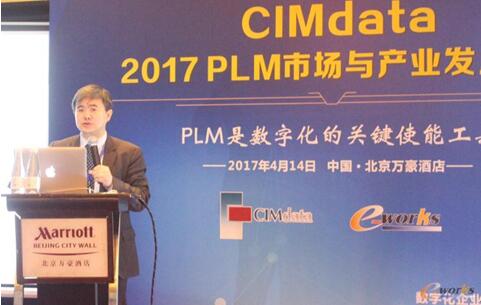 Dr. Pei Huang, e-works CEO
Peter, in his keynote speech State of PLM: Today's Market and Leading Trends disclosed that in the year of 2016 overall PLM market was up 5.2% to $40.7 billion. cPDm sector grew 6.4% at $14.1 billion with services grew slower than software. Tools sector grew 4.5% at $25.9 billion with AEC pulled growth rate down. Digital manufacturing sector was up 10.3% at $698 million, a higher growth than usual.
Peter also talked about some hotspots and issues of digital enterprise, digital twin, and digital transformation. He pointed out that the digital tools used to enable the product lifecycle were the beginnings of this digitalization wave. The emergence of the product innovation platform has the potential to not only enable the end-to-end digitalization required to be successful, but to thrive.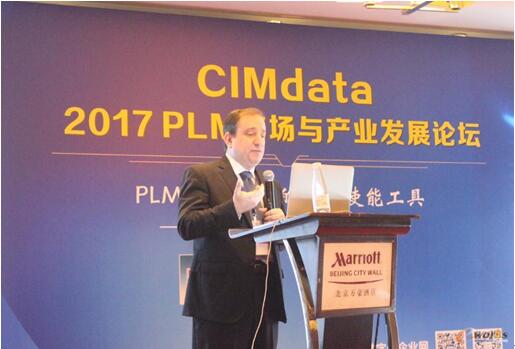 Mr. Peter Bilello, CIMdata President
Stan in detail analyzed the performance of global PLM market in 2016 and presented the statistics from different dimensions. He pointed out that although affected by market changes global PLM market still had a decent growth. Therewere many IT trends converging that change business models affect results. Major PLM vendors were trying to differentiate and there are 95 acquisitions in 2016. Simulation and analysis sector and system engineering sector had continued growth last year.

Mr. Stan Przybylinski, CIMdata VP of Research
As a leading global strategic management consulting and research authority focused on PLM market, CIMdata issues annual PLM market analysis report for reference and guide. Country reports include Brazil, China, Germany, India, Japan, Russia, South Korea, and the United States.
Dr. Huang disclosed digits in China. He said that Chinese mainstream PLM market in 2016 had a double-digit growth at 11.2%. Overall Chinese PLM market grew 12.1% to $1,787 million. Chinese market share grew from 4.12% in 2015 to 4.4% in 2016. In terms of segments, all sectors continued to grow last year. 3D-CAD grows smoothly. Simulation and analysis grew faster than overall tools. Digital manufacturing, NC, and CAPP grew very quickly because of strong demand. 2D-CAD sector had tiny growth last year.
In the afternoon session, Peter and Stan also shared insights on some research agendas and hot topics around PLM applications. The topics they delivered and discussed include Digitally Enabled Processes: The Golden Threads of Engineering, Defining and Managing the Digital Twin throughout the Lifecycle, Beams and Bits: Making the Case for Digitalization in AEC, Cloud PLM Market Assessment, IoT: Expanding the PLM Opportunity, and Configure-Price-Quote(CPQ) and PLM.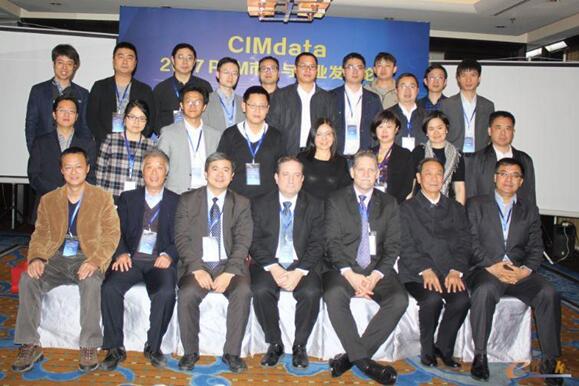 Group photo