Winner list of the 2nd Chinese manufacturing lean R&D Competition unclosed
Nov 23 2012 Shenzhen–The winner list of the 2nd Chinese Manufacturing Lean R&D Competition is unclosed on the 2012 Chinese Manufacturing PLM Summit in Shenzhen. The competition was held together by PERA Global and e-works, the IT application portal of Chinese manufacturing.
Dr. Pei Huang, the CEO of e-works announced the list:
First Priz: Beijing Petroleum Machinery (BPM)

Second Prize: SUNWARD Equipment Group

Third Prize: Great Wall Motor Company
The group photos of prize winners: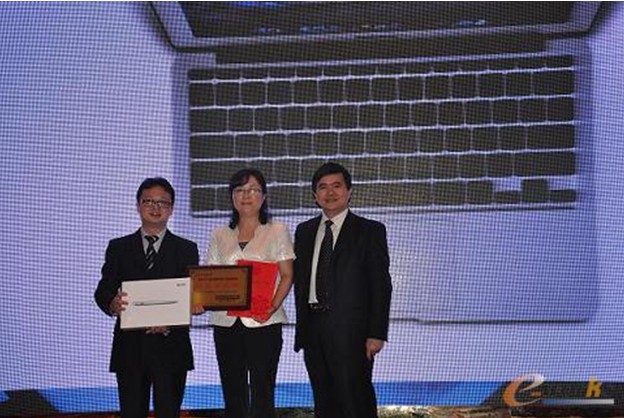 The first prize winners from Beijing Petroleum Machinery and Dr. Pei (R)






The second prize winners from SUNWARD Equipment Group and Dr. Pei (R)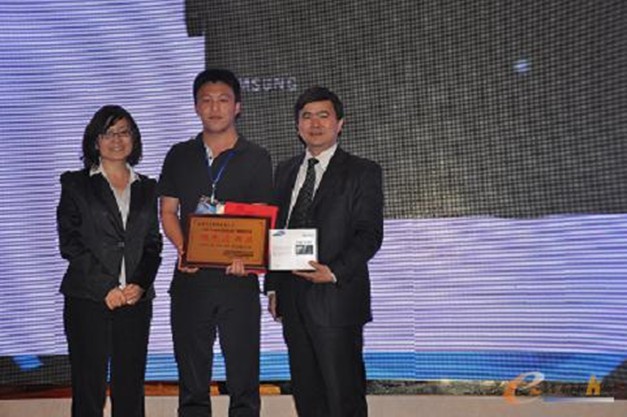 The third prize winners from Great Wall Motor Company and Dr. Pei (R)
Besides, the Engaging Application Prizes are claimed by the following nine companies: Wuchuan Heavy Engineering Company, Lenovo Group, Dinghan Electrical Company, Shanghai Sunlong Bus Company,Anhui HELI Company, Nantong CIMC Tank Equipment Company, XCMG, DongFeng Group Technical Center, Qingdao CIMC Reefer Container Manufacturer Company.
The competition took three months and received more than 40 entries covering automobile, machinery, electronics, home appliances, and petrochemical industry which represent the lean R&D level of Chinese manufacturing.
In order to comprehensively display the lean R&D effects, e-works opened blogs for companies to fully show their cases and methods. Nearly one million people participated in the two-round online vote through e-works platform. More people participated by micro blogs and affirmed the positive significance for promoting lean R&D concept and business.
Now, the 2012 e-works & PERA Global Cup Lean R&D Competition is officially closed, while the spirit of the competition "to unfold the charm of lean R&D" lasts. People can still make comments and have discussions through e-works blogs and lean R&D official website. The competition committee hopes that the concept of "lean R&D" be widespread within Chinese manufacturing companies and finally help them uplift the ability of innovation.