Innovation Engine of Chinese Manufacturing
To understand the strategy and developing trend of DS in China, Huang Pei, CEO of e-Works, interviewed Mr. Denis Georgeon, chief representative of DS China by the end of July. Mr. Heng Zhao, sales director of DS China and Ms. Yingyan Zhao, Marketing Manager of DS China took part in the interview.
Dassault Systèmes (for short: DS), the global leading PLM provider realizes rapid expansion globally and in China by several important actions, include the acquisition of Abaqus, a well known CAE solution provider, increasing the investment in China to set up independent distribution channel and recruitment, independently hosting Chinese user Conference in this October and opening Chinese branch company soon.
To understand the strategy and developing trend of DS in China, I interviewed Mr. Denis Georgeon, chief representative of DS China by the end of July. Mr. Heng Zhao, sales director of DS China and Ms. Yingyan Zhao, Marketing Manager of DS China took part in the interview.
Pei Huang: Please introduce the development of DS globally and in China this year.
Denis Georgeon: The global revenue of DS went up 16% in the first half of this year, and we have increased this year's revenue target for the second time. In the meantime, our market share is steadily growing up in the global PLM market. This year, DS has strengthened the establishment and management of distribution channel. Beside the acquisition of Abaqus, there will be more acquisitions and we will have more strategic partners in the near future.
Pei: DS acquired Abaqus recently. Please introduce the background and the value for DS?
Denis: The acquisition of Abaqus has made DS to be one of the world leader of simulation market. The simulation market is very dynamic, but also very fragmental. There are many players in this specialized market. We have many CAE partners, such as MSC, LMS, Fluent and ESI. These partners add the value of our solutions. We have formed a framework to enable the consolidation. The acquisition of Abaqus is a very important strategic step for us, because linear simulation technology is no longer enough and Abaqus offered the best nonlinear FEA technology. So, it's the right time for us to acquire this company. Together with the acquisition, we announced a new platform named SIMULIA for the manufacturing industry and other industries and will integrate with our PLM solutions. This acquisition has got very good appraise from the analysts. We will invest more to consolidate our leadership in CAE and PLM market, thus, our customers could have more integration application in our solutions.
Pei: Please introduce the product and technology road map of DS.
Denis: Our PLM solutions have three basic components, product, process and resource, and solve three fundamental problems for manufacturing enterprises, thus, what to build, how to build, and with what to build. We offer unique PPR structure.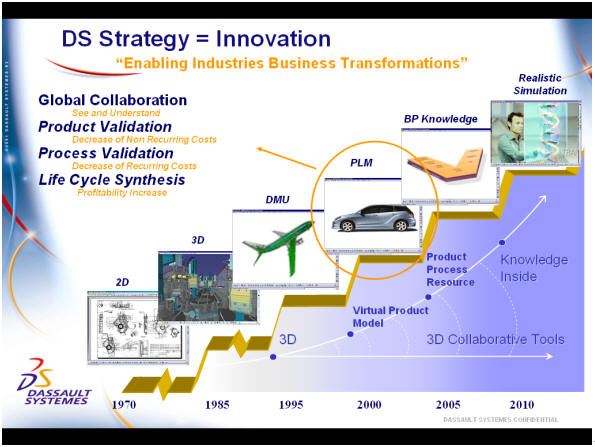 Fig.1 Product and technology road map of DS
We have very clear road map in the product and technology development and achieved every objective step by step (Fig.1). In 1981, DS released 3D CAD software. In 1995, we unveiled Digital Mock-up (DMU) concept and solution, which helped realize the effective management of the virtual product model from conceptive design to detailed design, analysis, assembly and maintenance, so, DMU could assist to find the design problems in the early stage of new product development and improve the producibility. In 2000, we introduced PLM concept and solutions to effectively manage product, process and resource from R&D to producing process. Our PLM solutions realized concurrent engineering between design and producing process, analyzing and optimizing the whole life cycle of the product and ensure the resource needed in the whole processes. Recently, DS introduced the management of the best practices and knowledge management in the R&D process. In the near future, DS will develop more product and solutions in simulation area.
Our solutions are not simply the combination of CAD and PDM software. Instead, we offer unified and multi-tier architecture (Fig 2). Through PPR HUB, we realize the information integration among different systems as well as the effective management of product (including 3D model, 2D drafting, assembling relationship and BOM information, etc), process (including design processes and manufacturing processes, etc) and resource (including technique resources like cutting, tooling, equipment and operator, etc). We also realize the integration of ERP, CRM, and SCM from different software vendors with DS software family through CAA V5 midware (Component Application Architecture Version 5). The partners could develop their value-added solutions based on CAAV5. There are more than 50 CAAV5 solution partners around the world now. CAXA, a well known Chinese PLM vendor, provides CAXA V5 PLM solution based on CAAV5 platform.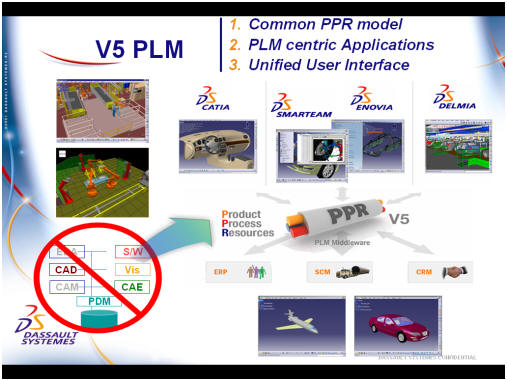 Fig.2 Product and technology architecture of DS
Relational design methodology is embodied in DS solutions. In CATIA, relational design can propagate changes automatically from business goals to object definitions. For instance, an aircraft mission specification (maximum flight time) could be linked to the design specification (fuel capacity), which itself is related to the wing dimension. A change in flight time or fuel capacity could update the wingspan dimension and in turn the number of wing ribs and stringers and their geometry. When the design result is changed in CATIA, the related information in the manufacturing process in DELMIA and the resource data in ENOVIA will be changed automatically.
Pei: What types of technological innovation does DS achieve recently?
Denis: DS just released PLM V5 R15 this May. This version provides better collaboration function for extended enterprises, offers EPM (Enterprise Process Management) tool, and makes great progress in vertical industry solutions and conceptive design. The 3D XML toolkit offered by DS has excellent performance, and is much more efficient, simple and light weighted, compared with other web based 3D data exchange format. The relational design function of CATIA is also greatly improved. DELMIA enables the creation of robot arc welding process simulation.
In the earlier version of PLM V5 R14, there was also very much innovation. "Functional Modeling" was greatly improved, and "Imagine and Shape" was added in CATIA to meet the design needs of casting parts for automotive and machinery industries. The ability of design and simulation for composite material parts was improved. More powerful structure analysis solutions for aerospace and aviation was also offered in this version. ENOVIA LCA(Life Cycle Application) offered 2D/3D web based viewing, instant collaboration, and lifecycle management. SMARTEAM improved web based function enabling the customers to quickly get product, process and resource information. DELMIA V5R14 refined "Electrical Harness Process Simulation" to meet the needs of assembling, and also provided process planners with easy-to-use machining feature tolerance analysis capabilities - Machining Tolerance Assistant.
Pei: What's the difference of the positioning strategy between ENOVIA and SMARTEAM?
Denis: The needs for PLM are changed from the enterprises in different industries and product types. Customers from aerospace and automotive OEM enterprises are more interested in DMU and complicated configuration management (including rule-based configuration management) and change management. They also need to share data with suppliers. ENOVIA is more suitable for these types of customers. However, such as in electronics and electricity industry, customers are more interested in the collaboration among R&D engineers, so, SMARTEAM is the right choice for them.
Pei: Do you think that PLM technology is just fit for large enterprises or also fit for SME?
Denis: DS V5 PLM is very flexible, so it could be applied in SME. Large enterprises like automotive OEM enterprises need to collaborate and share data with their suppliers, so, they should also use PLM solutions. Most of those suppliers are SME. For instance, TOYOTA is urging the suppliers, including many Chinese suppliers to deploy DS V5 PLM.
Pei: In your view, what's the competitive advantage of DS PLM solution, compared with your main competitors?
Denis: There is more comprehensive product line in DS PLM solutions, integrated with many best practices and open architecture. DELMIA started five years earlier than competitors in Digital Manufacturing area, so, it is relatively mature and could meet the needs of clients better. DS has very clear product positioning and R&D strategy. Through continuous technological innovation, acquisition and partnership, DS is growing very fast and steadily, and has formed unique competitive advantage in global PLM industry.
Pei: There are three types of PLM vendors. CAD background, ERP background and neutral background. In your view, what's the key difference among these three types of solutions?
Denis: 3D modeling is the base of PLM. Without the complete management, integration and feature recording of 3D modeling, it's impossible to simulate and effectively manage the design process and manufacturing process. So, in my opinion, PLM module provided by ERP vendors is mainly used to realize information integration between PLM and ERP, which is not a whole PLM solution. For the neutral PLM vendors, it is very hard for them to realize the relational management of parts and assemblies.
Pei: Could you briefly introduce the feature of DELMIA? What's the difference between DELMIA and CAPP?
Denis: DELMIA belongs to digital Manufacturing solution. CAXA V5 PLM, released by CAXA, our solution partner, provides CAPP solution. Traditional CAPP is based on 2D CAD, but DELMIA is based on 3D CAD. The primary concern of CAPP is to generate process planning document. However, DELMIA focuses on the simulation problems during the manufacturing process to ensure the producibility and resource allocation to reduce the cost and improve the efficiency of manufacturing.
DELMIA could realize layout planning, manufacturing resource planning, plant logistics simulation and plant layout simulation. It also provides unique functions like automatic offline programming, NC machining simulation and validation, ergonomic simulation and assembling process simulation. Although DELMIA is expensive, it offers great more value for the customers. It has been widely applied in aerospace, automotive, shipbuilding and machinery industry.
Pei: How does DS develop in China this year?
Denis: Since we established Chinese office in China last year, the number of new customers increased very rapidly, including foreign owned enterprises, state owned manufacturers and private-owned enterprises, and from Aerospace, Automotive, Shipbuilding, and E&E industries, such as 603 aviation institute, 640 aviation institute, Beijing Nokia, Chang An Automotive, etc. DS focuses on solving the practical problems of customers, providing extensive service, supporting partners, and win-win with customers and partners. These are the key factors of our fast growing in China.
Chinese Manufacturing is booming. Manufacturing enterprises are in urgent need of improving their innovation ability. Therefore, DS looks China as a very important strategic market. Our CEO, Mr. Bernard Charlès has visited China for many times, showing our deep regarding of Chinese market. In the flourishing China PLM market, there will be more and more customers who need local service and technical support, so, DS increased its investment in China. Our employees have been increased from few employees 18 months ago to more than 40 now. Since the second quarter of this year, DS began to manage distribution channel and partners directly in China, in order to support the local partners better, and improve our service. These actions are very effective. Now, not only do we cooperate with IBM, but also we establish mutually beneficial cooperation with HP, DELL and Lenovo. We developed more than 14 resellers and partners, so, we are very optimistic with the future progress in China.
DS will soon set up an office in Guangzhou and will enlarge the numbers of employees in Shanghai and Beijing office. The Chinese region will soon be registered as a wholly owned subsidiary.. We will focus on developing and supporting partners, and we are developing together with Chinese manufacturing enterprises.
Picture of Pei Huang with Denis Georgeon, Heng Zhao and Yingyan Zhao
PS:
It's light hearted to talk with Denis. He demonstrated the newest products and technology for me during the interview. Having worked for global manufacturers for many years, especially in Japan and China, Denis is very seasoned and has very deep understanding with Chinese manufacturing. Denis highly appraised e-works and the annual report of Chinese PLM market finished by e-works and Daratech.
Under the leading of Denis, Dassault Systèmes achieves rapid growth in China. Dassault Systèmes has won great opportunity in China by it's outstanding technology, comprehensive product line and open architecture. Dassault Systèmes PLM solutions have become the innovation engine of Chinese manufacturing.