EcoMain by Siemens – The first integrated system platform for performance optimized ship management
Exorbitant fuel costs, decreasing return on investment, stringent environmental regulations in ports and on routes, as well as the energy efficiency index of the International Maritime Organization (IMO) are one of the innumerable challenges that the shipowners and operators have been dealing with for some years now. The greatest of them all, however, is in reconciling ecological and economic sustainability with one another while operating the ship. The root of the problem is fuel consumption which remains to be the main source of operating costs and exhaust emissions. Siemens now introduces EcoMain, the first integrated system solution for performance optimized ship management. It brings transparency to ship operations while facilitating sustainable management. The new Siemens system platform presents the shipowners and operators a new way to boost the economic efficiency of their ships and prove it in a simpler way.
Siemens' Marine & Shipbuilding product range offers sustainable ship operating solutions to all the current and future challenges facing the maritime industry. An integral part of this portfolio is the innovative system platform EcoMain. It captures and processes all ship operating data for prompt and simple transparency for the crew and the shipowner. This includes temperatures, rotational speeds, draft and speed as well as outside influences like weather data and water depth amongst others. Taking all relevant data into account, the integrated concept EcoMain guarantees maximum transparency of the entire ship operation. Furthermore EcoMain offers the captain concrete suggestions by analyzing the interactions between the data in order to optimize trimming or navigation. Through this process maximum efficiency for the operation of the ship can be attainted. These suggestions translate into optimized fuel consumption in the form of reduced costs and emissions at the same time. Andreas Schwan, Head of Marine & Shipbuilding at Siemens Division Drive Technologies states that, "The greatest potential for cost reductions is and remains to be in the area of maintenance intervals and energy consumption. By optimizing these parameters we can make individual sustainable ship operation a reality from both an ecological and economic perspective."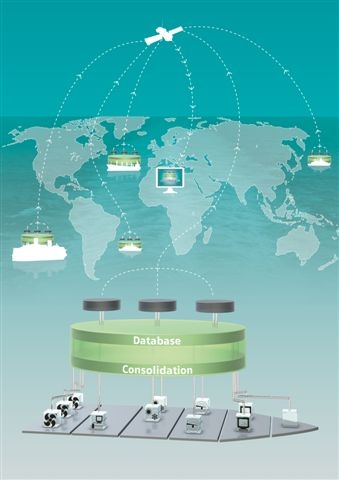 The data captured and processed by EcoMain aren't just available to the captain and his crew onboard but also to the shipowner owing to a secured satellite link. This link gives the shipowner the entire fleet's details, along with the option to perform a central analysis of individual data such as maintenance plans.
The EcoMain platform not only helps shipowners in visualizing the optimization potential of their entire fleets, but they can also utilize this software to prove that the optimized energy efficiency is in accordance to IMO standards. "EcoMain is the perfect solution for the maritime industry when it comes to creating transparency and tackling current and future challenges," concludes Andreas Schwan.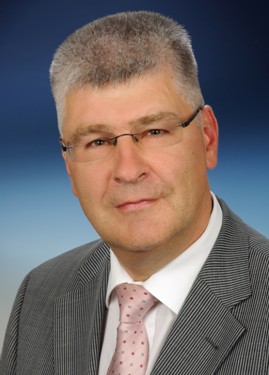 Andreas Schwan, Head of Marine & Shipbuilding at Siemens Division Drive Technologies
The Siemens Industry Sector (Erlangen, Germany) is the world's leading supplier of innovative and environmentally friendly products and solutions for industrial customers. With end-to-end automation technology and industrial software, solid vertical-market expertise, and technology-based services, the Sector enhances its customers' productivity, efficiency, and flexibility. With a global workforce of more than 100,000 employees, the Industry Sector comprises the Divisions Industry Automation, Drive Technologies and Customer Services as well as the Business Unit Metals Technologies. For more information, visit www.siemens.com/industry
The Siemens Drive Technologies Division (Nuremberg, Germany) is the world's leading supplier of products, systems, applications, solutions and services for the entire drive train, with electrical and mechanical components. Drive Technologies serves all vertical markets in the production and process industries as well as the infrastructure/energy segment. With its products and solutions, the Division fulfills the key requirements of its customers for productivity, energy efficiency, and reliability. For more information, visit www.siemens.de/drivetechnologies