Semiconductor shortage to run into 2022
German auto part supplier Bosch is capable of meeting half the semiconductor needs of Chinese auto companies at present, with the percentage expected to rise to 80 to 90 percent next year, according to Bosch China President Chen Yudong.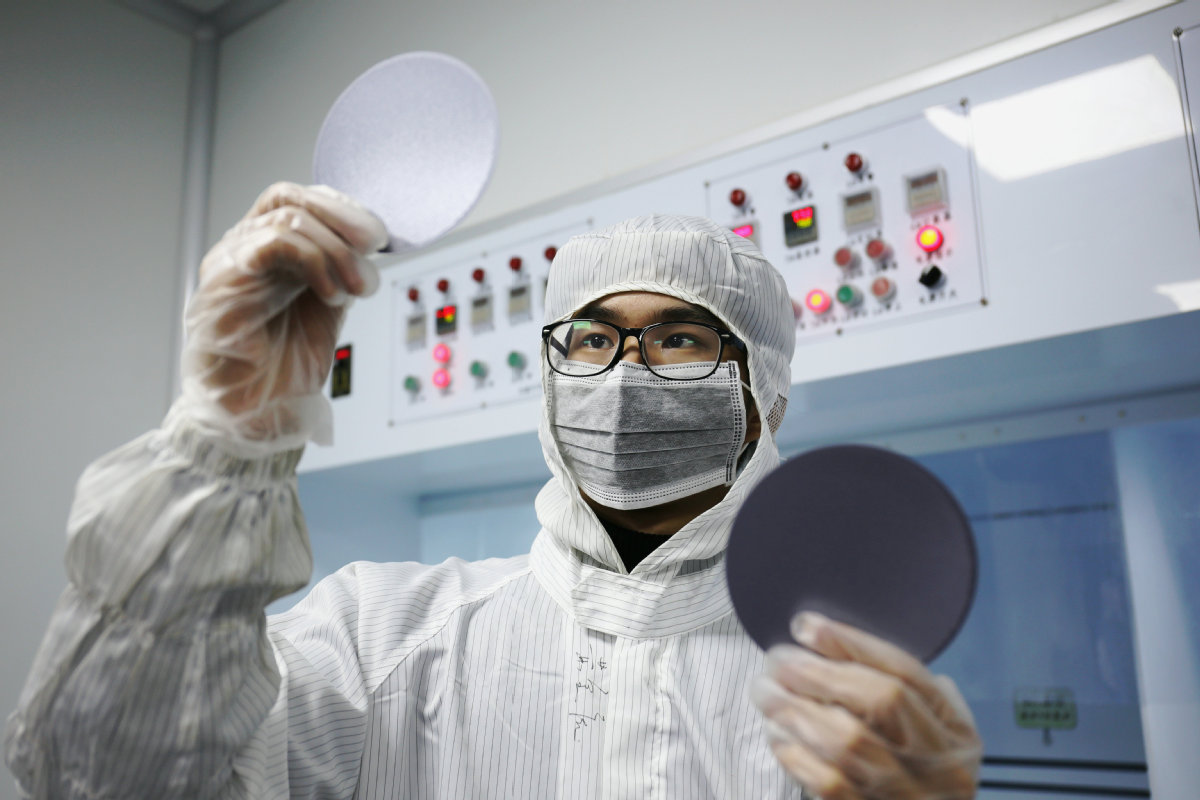 A worker inspects auto chips in Chizhou, Anhui province. [Photo by Sheng Wenpeng/For China Daily]
Bosch China purchases semiconductors from companies such as STMicroelectronics and Infineon in Malaysia, whose semiconductor production has been severely impacted by the pandemic in recent months.
Chen said during the worst months of July and August, Bosch China could only meet 20 percent of its clients' orders.
Chen predicts that Bosch China's supply in the fourth quarter of this year will be very low, and it will not be able to return to the same capacity as the first half of this year until next year.
"It is currently impossible to meet all market needs. A shortage of 10 percent to 20 percent will be normal," Chen said.
He added that alternative products from local chip manufacturers will not be available for a relatively long time, and there will not be immediate change in the current situation.
Chip shortages have led to a five-month drop in Chinese auto sales. Data released by the China Association of Automobile Manufacturers shows that China's auto production and sales in September were down 17.9 percent and 19.6 percent year-on-year, respectively.
At the Bosch Technology Innovation Experience Day held last week, the company also showcased its achievements in carbon neutrality.
In the past two years, Bosch has invested more than 100 million yuan ($15.59 million) in China and initiated more than 300 energy saving projects since 2019, saving around 480 million kilowatt hours.
The company has adopted pure electric and plug-in hybrid solutions for passenger cars and hydrogen fuel for commercial vehicles.
In August, the first hydrogen fuel commercial vehicle developed by Bosch and Qingling Motors was delivered in Chongqing.
In the next two years, Bosch's hydrogen fuel technologies are expected to be used across all applications of commercial vehicles.
In March, Bosch's hydrogen fuel cell center in Wuxi, Jiangsu province, was put into operation. It is Bosch's first fuel cell center outside Germany.