Sany 2020 excavator sales top world for first time
Chinese construction equipment manufacturer Sany Heavy Industry Co Ltd ranked first in the world in excavator sales in 2020, surpassing peers including Caterpillar Inc from the United States and Japan's Kubota, the company said on Monday.
Xiang Wenbo, president of Sany, said in an interview with China Daily that the company sold 98,705 units of excavators last year, while second-place Caterpillar sold 75,772, citing data from Off-Highway Research, a consultancy specializing in international construction and agricultural equipment markets.
Sany's sales accounted for 15 percent of the global total, marking the first time that a Chinese maker in the field topped the list, Xiang said.
Excavator sales have been widely seen as an important indicator of the vitality of a nation's economy, as demand is usually backed by growth in mining and infrastructure development.
"China's robust economy is a major factor for our achievement, as the country has largely brought COVID-19 under control, and maintained growth amid the pandemic," he said.
"Another factor contributing to our sales is the trend of machines replacing human workers in the context of the Fourth Industrial Revolution."
Xiang revealed that despite being one of the top heavy-equipment makers in the world, more than 80 percent of its sales took place in China.
"We have set a target of realizing $10 billion sales in overseas markets in the next five years, and we are eyeing not only developing markets, but also developed markets of North America and Europe," he said.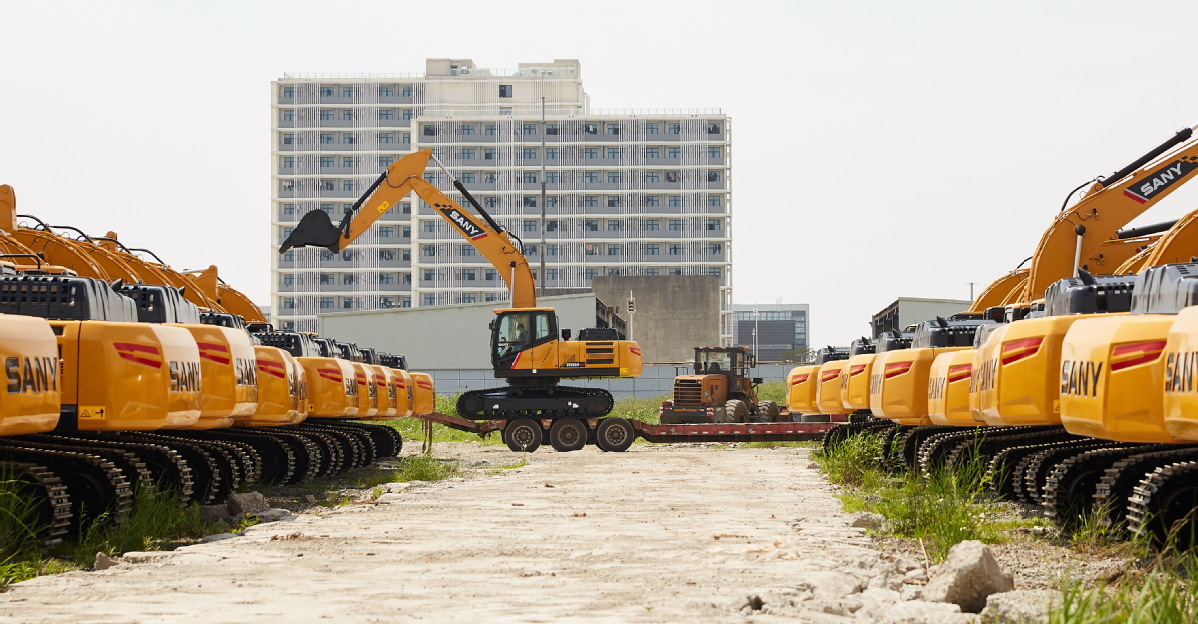 According to its annual report released in March, the company realized total revenue of 100.54 billion yuan ($15.77 billion) last year, with overseas sales standing at 14.1 billion yuan.
Xiang said electric models and intelligent manufacturing are the future for heavy-equipment manufacturing.
"China has pledged to achieve carbon neutrality by 2060, and therefore electric models are a new track of competition. They will promote and might totally reshuffle the industry, just like electric cars have shaken up traditional automakers," he said.
"Digital transformation is another challenge for us, but it is an opportunity as well," Xiang said. "We want to reduce our factory workers from 27,000 to 3,000 in the next five years, leaving manual work to robots while tripling our team of engineers from 10,000 to 30,000 at the same time."
The company on Monday also unveiled a new-generation intelligent excavator, the SY375IDS, which is equipped with a 1.9-cubic-meter bucket and an electronically controlled hydraulic system. Boosted with 5G remote-control technology, the product can operate unmanned in dangerous and complex conditions.